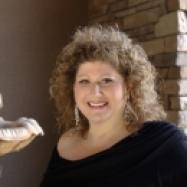 Jaki Baskow
CEO and President, Baskow & Associates
Jaki Baskow has been committed to the highest level of service to her clients since founding Baskow & Associates in 1976. A recipient of multiple awards, she delivered on her mission to "Let us dazzle you!" by combining business smarts with a unique vision and creativity to facilitate incredible shows and events. Named Las Vegas Business of the Year, Baskow & Associates is a full-service company that provides world-class entertainment, corporate event models, and other services. Jaki also founded the Las Vegas Speakers Bureau.
Jaki has been named "Enterprising Woman of the Year" and "The Most Influential Woman in Entertainment" by In Business Las Vegas, and she was a member of a select group to be invited to the White House as a participant in the Presidential Council on Tourism and Travel in 2014. She has been named one of the Top Ten Star Brokers in the world, is a SAG affiliate, and is a member of AFM, MPI, CEMA, SITE, ADME, FICP, WBENC, and IEAM. Nominations for Entrepreneur of the Year Award, Woman of Achievement Award, and full-length features on the Discovery and Travel networks fill out a career that has made Jaki Baskow and Baskow & Associates an icon in the entertainment industry.
Jaki is one of the highest-powered executives in Las Vegas and her company is revered as one of the premier agencies in the world. She remains passionate about her business and has assembled a team of more than 20 full-time employees who share that passion for making clients' dreams a reality.