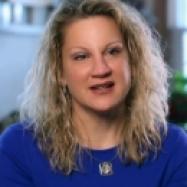 Christy Lamagna, CMP, CMM, CTSM
Founder and President, Strategic Meetings and Events
When Christy joined the meetings industry 26 years ago, event planning was more of a concept than a recognized profession. In the ensuing two and a half decades, she has proudly participated in its evolution while growing with it.

An endless drive for self-growth, Christy earned a Masters of Arts, graduating cum laude, and holds multiple industry certifications, (CMP, CMM, CTSM). Christy's contributions to the industry are seen in her extensive library of thought-provoking articles, webinars and keynotes and her ten years of teaching strategic planning at a college level.
Recently, featured in an American Express spot and the recipient of multiple awards, Christy has been recognized nationwide for her achievements and contributions as leader, industry expert, mentor, speaker and entrepreneur.
In 2001, Christy founded Strategic Meetings & Events, a strategic planning firm which produces goal-driven corporate meetings, worldwide. In 2015, she launched SME Displays (strategicdisplays.com) a tradeshow and display company which brings SME's quality of service and attention to detail to display sales worldwide. The SME team's ability to bring to life her vision for a planning firm that is second to none while creating experiences for SME's clients is her proudest accomplishment.