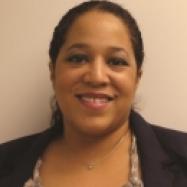 Ann C. Lichti, CHCP
Director of Accreditation and Compliance, Physicians' Education Resource®, LLC (PER®)
Ann C. Lichti, CHCP, is the director of accreditation and compliance for Physicians' Education Resource®, LLC (PER®). She is responsible for the oversight of PER®'s overall CME Program and for providing strategic direction for their outcomes measurement efforts, including methodology, data collection, statistical analysis, and reporting.

In 1997, Ann began her career in healthcare, working for a clinical research organization. She has worked in certified/accredited continuing healthcare education for 14 years in a variety of positions, including assistant director of CME, assistant director of operations, and vice president of healthcare education strategy.

During the last decade, Ann has conducted ACEhp Annual Conference workshops on multiple topics including CME compliance, outcomes measurement, and effective collaboration between accredited and non-accredited providers. She has been a panelist at CBI's BioPharmaceutical Grants Conference and was a presenter at ACPE's 15th Conference on Continuing Pharmacy Education.

As author of the column, "CME Consult" in Medical Meetings that started in 2006, Ann has written more than 30 articles on topics ranging from CME compliance, outcomes measurement, educational design, performance improvement, effective partnering strategies, interprofessional education, and the integration of the National Quality Strategy in CME.

Ann is a member of the National Commission for Certification of CME Professionals (NC-CME), now called the Commission for Certification of Healthcare CPD Professionals (CCHCP or the Commission), received her Certified CME Professional (CCMEP) credential—now called Certified Healthcare CPD Professional, or CHCP, in September of 2008, and has served on the CCMEP Test Writing Team. Ann has been an ACEhp member since 2006 and has served on the ACEhp MECCA Provider Section Planning Committee, Member Engagement Subcommittee, and the Outcomes Measurement Special Interest Group. Ann also is a member of the ACEhp Almanac Editorial Board.