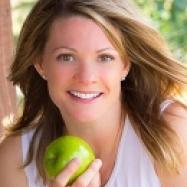 Angela Gaffney
Owner and Speaker, Essential Health and Wellness
Like most of us, wellness expert and author Angela Gaffney thought life would go on no matter what. She was engrossed in her work, caring for her family of four, and living life to the fullest. Convenience food and Diet Coke kept her going until her energy tank ran dry each night. She'd wake up and repeat the next day, never realizing along the way that a much bigger story was brewing. And after a two-year struggle with a failing body, Angela was told to go home and prepare for a progressive disease to take her life.
Angela had been working herself to death without even realizing it.
But that's not the end of the story...
If there's one thing you'll quickly realize about this dynamic, big-hearted keynote speaker it's that she rarely takes no for an answer; giving up on life was not an option. Angela is the catalyst for healthy transformation! After devoting intense time, education, and energy into regaining her own health and becoming a Certified Health Coach, she's shared these same proven strategies to help hundreds of others lose weight, boost energy, rid the body of pain, and regain a zest for life.
Everyone wants to feel good, and deserves the right to do so!
As a speaker, Angela shares her powerful story of perseverance and uncovers the key strategies that transform lives. She also provides worksite wellness programs customized to each client, team, and budget.