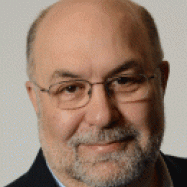 Shimon Avish
Acquis Consulting Group, Principal and Head of the Strategic Meetings Management Practice
Shimon Avish is Principal and Head of the Strategic Meetings Management practice for Acquis Consulting Group, and is overseeing the expansion of Acquis Consulting Group's offerings in the area of meetings management.
Avish has been in the industry for over 20 years, holding roles with American Express Consulting, American Express Meetings & Events, BCD Meetings & Events, Management Alternatives, and his own firm, Shimon Avish Consulting. Avish has led major initiatives to design and build global strategic meetings management and congress management programs for Fortune 500 companies, and he is an expert in risk and compliance management, program assessment, design, and implementation, and change management.
He holds a PhD in political science from Columbia University in New York, and is a Fulbright-Hays Scholar.