Summit, the Seattle Convention Center's $2 billion downtown addition and one of North America's few vertically-focused convention centers—Nashville is another—has announced that its opening celebration will take place on January 25.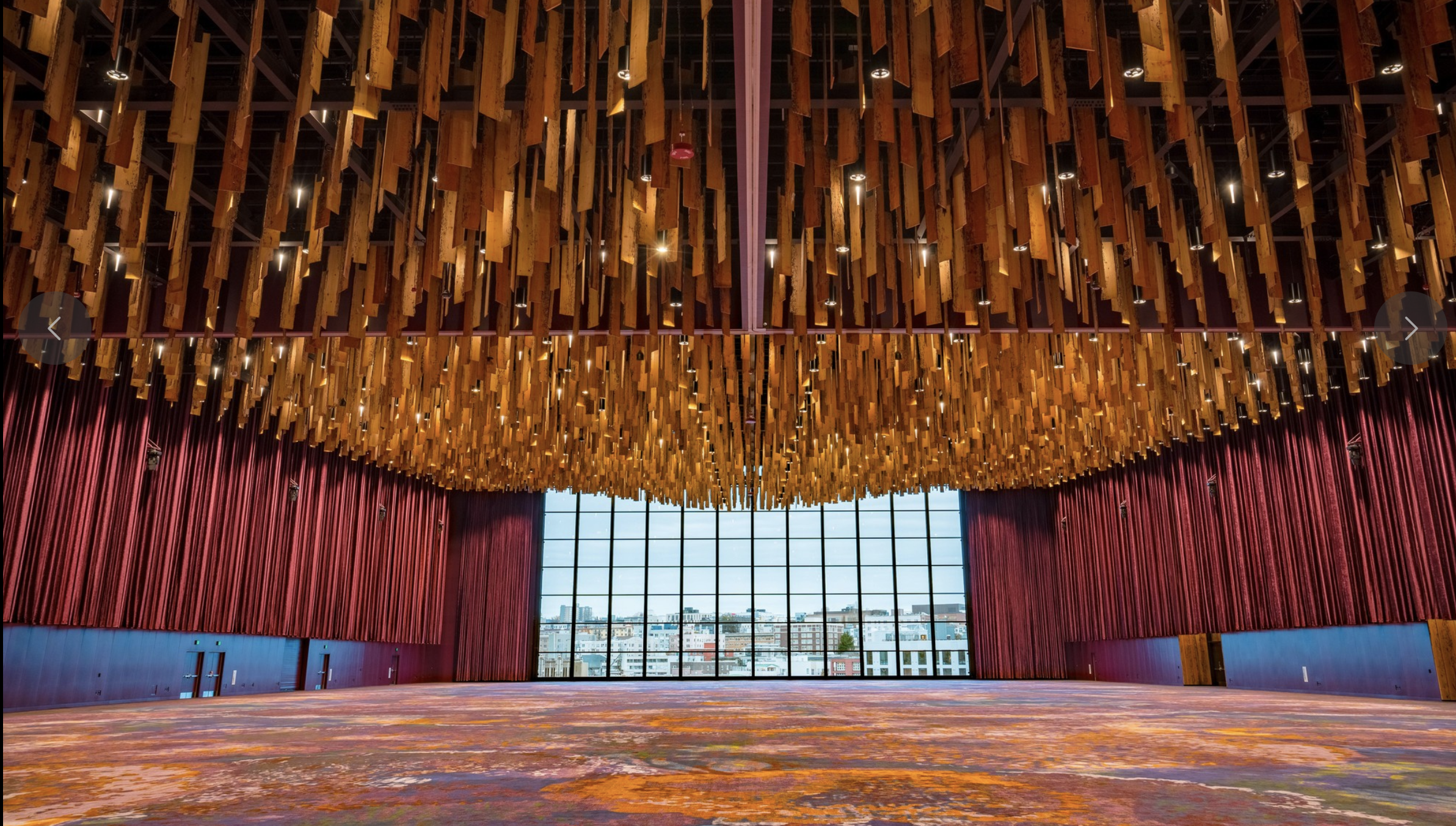 The Summit addition nearly doubles the capacity of the Seattle Convention Center, adding 573,770 square feet of event space across 62 meeting rooms, a 58,000-square-foot column-free and divisible ballroom on the fifth floor (see photo), 248,450 square feet of exhibit space, 140,700 square feet of naturally lit lobby space, and a 14,000-square-foot outdoor garden terrace. Covering 1.4 million square feet in total, Summit and the original Arch building are a connected campus despite being one block apart.

"Congratulations are in order to the board for having the vision to build two stacked buildings in downtown Seattle," said Frank Finneran, chair of the SCC Board of Directors. "This project was more complex and difficult than building in the suburbs, but the vision has become a reality" in a more convenient downtown location.

With the new space, new opportunities have arisen for citywide events to use Seattle. Currently, there are 58 events booked in Summit for 2023 and 2024 with an additional eight using both the Arch and Summit.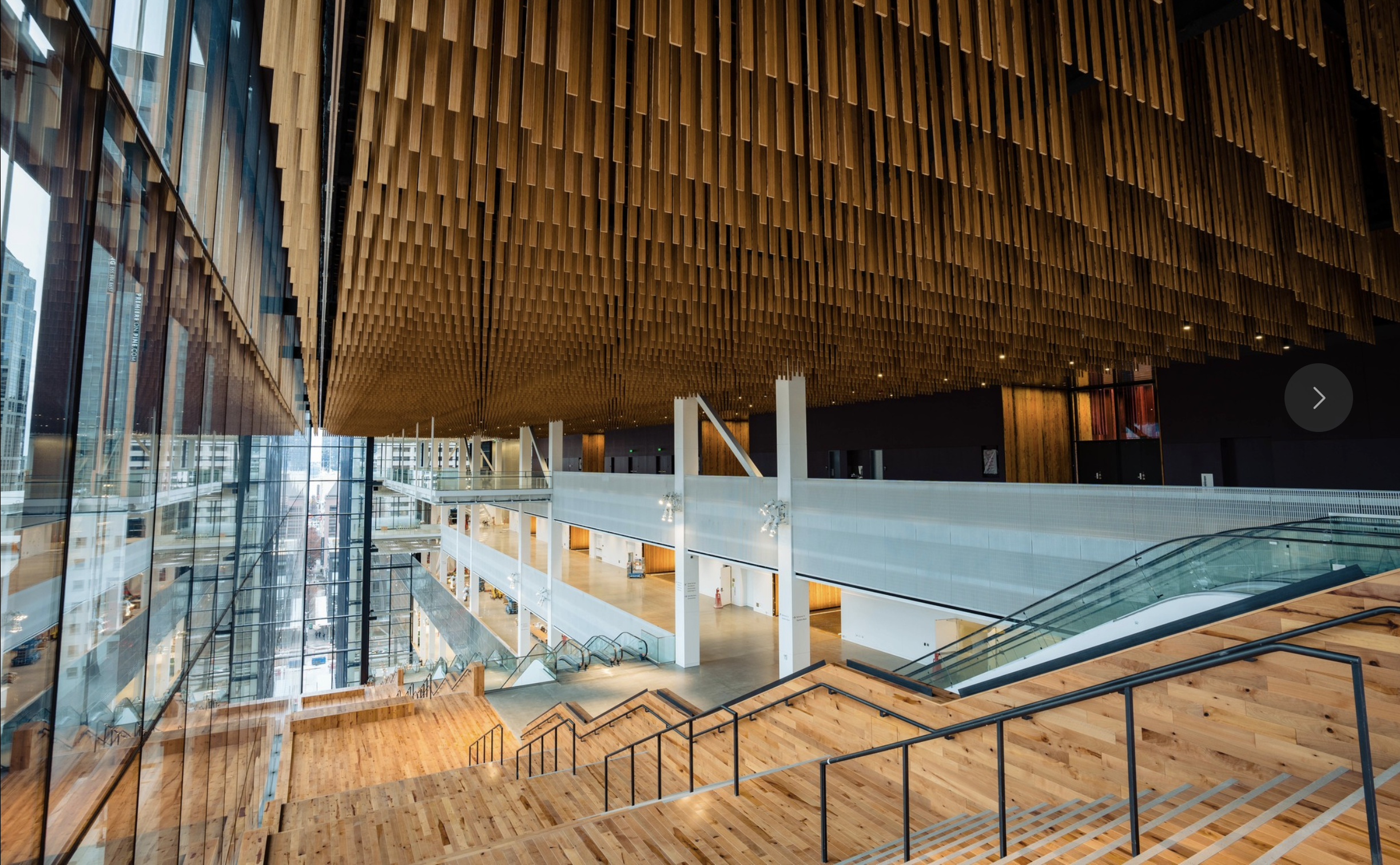 The stacked configuration of Summit maximizes the efficiency of the site and flow of attendees between event spaces, while the large windows and skylights bring natural light to all floors, including the below-grade exhibition floor. The Hillclimb, a suspended stair and escalator system, features wood native to the Pacific Northwest and provides access from street level to the ballroom level, as well as seating.

As for sustainability, Summit is projected to achieve LEED Gold certification, having used environmentally friendly design elements such as sustainably sourced recycled materials throughout the building, including plant-based acoustic ceiling tiles and bio-based fabric panels. Also, the rooftop incorporates solar panels that will improve the building's energy performance by 30 percent over the baseline rating, while a rainwater-harvesting system will reduce consumption of piped-in water by a projected 89 percent.

There are nearly 7,000 hotel rooms within a six-block radius of Summit. There is also a Link light-rail station nearby that goes to Seattle-Tacoma International Airport in about 35 minutes.