Started in mid-2021, the 200,000-square-foot expansion of the Colorado Convention Center in Denver will be ready to host convention groups by the fourth quarter of this year.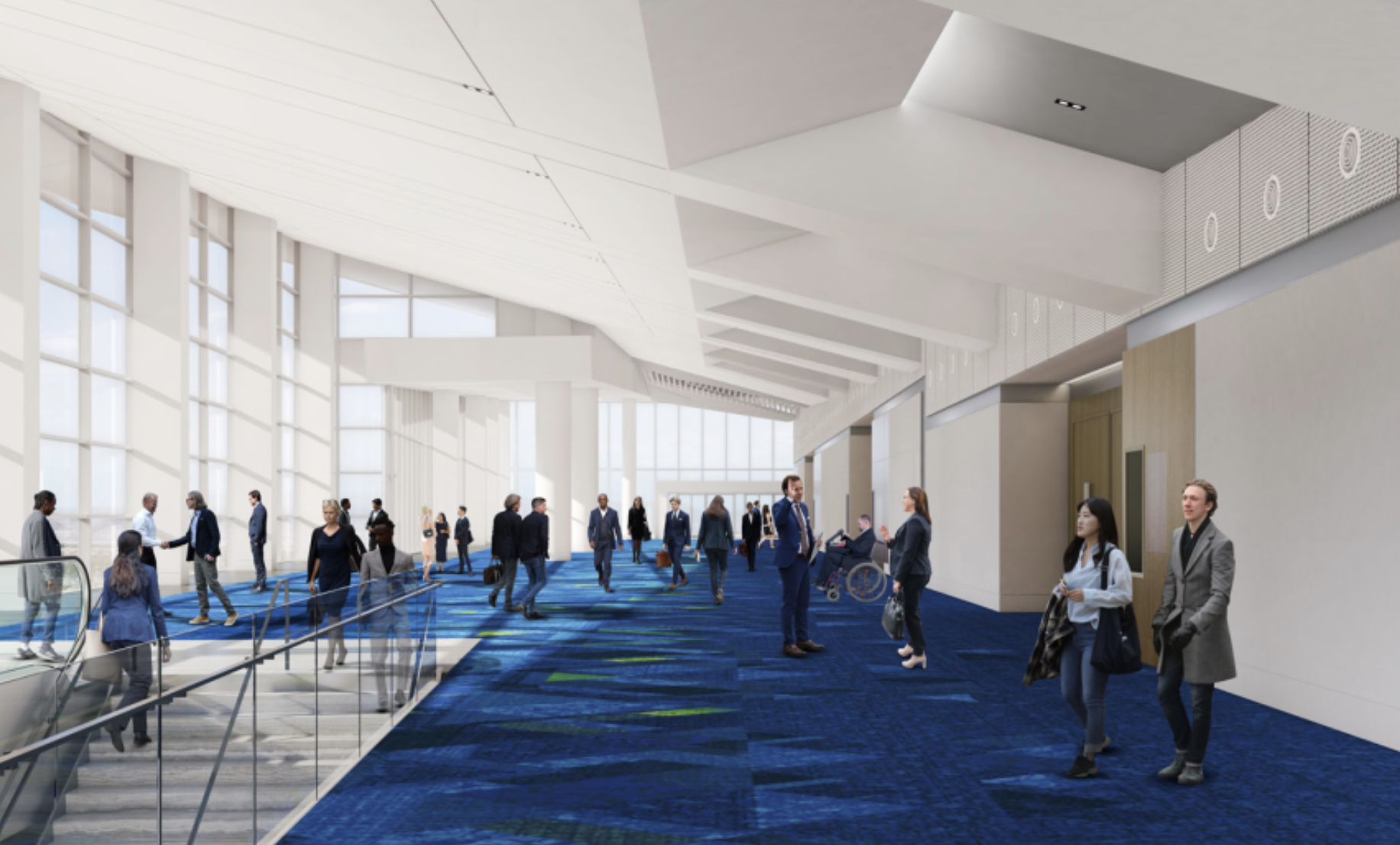 The central features of the new third floor of the facility are an 80,000-square-foot ballroom flanked by 35,000 square feet of prefunction space. In addition, a 20,000-square-foot outdoor terrace with tall glass partitions to protect events from the wind is adjacent to the prefunction space. The terrace (photo below) provides wide views of downtown Denver as well as the front range of the Rocky Mountains just west of the city.

The new features of the center will complement two existing ballrooms of 50,000 and 35,000 square feet, 100,000 square feet of breakout meeting space, a 5,000-seat theater, and 577,000 square feet of contiguous exhibit space.

There are 13,000 hotel rooms within one mile of the Colorado Convention Center. Denver International Airport is 25 miles from the center, a 40-minute drive. Also, the A Line light-rail system runs from the airport into Denver Union Station, one mile from the convention center. The trip takes 37 minutes and costs $10.50 per passenger.