NEW WHITEPAPER: Healthcare Professional Meetings And Engagements - 2016 Industry Benchmarking Survey
This inaugural benchmark report delivers key data that will assist you in identifying and leveraging the trends and solutions that address key business challenges resulting in well informed decision making for you and your organization. For the first time, you can see how what you're doing compares to your peers.

Download this whitepaper to discover the valuable data you need to measure your HCP meetings and engagements, processes, procedures, and strategies against those of other Life Sciences companies.

Key findings:
The top challenges involved in managing HCP meetings and other HCP interactions 
What IT solutions companies are using to manage all the various aspects of HCP interactions, from expense management and aggregate spend data capture to strategic meetings management
Which business models companies are using for HCP meetings and engagements
How companies are managing HCP meetings and engagements globally
Brought to you by: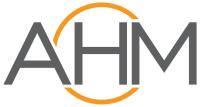 DOWNLOAD THIS WHITEPAPER NOW!