Earn 1 clock hour toward your Certified Meeting Professional certification or re-certification in Domain A: Strategic Planning - For more info on how to get CE credits, click here!
Webinar live date: August 14, 2018 at 2pm ET / 11am PT
Every person has six fundamental human needs, but we each place a different level of significance on individual elements. The stories and experiences we create to frame our lives, coupled with these core needs, shape the way we view ourselves and the world around us. Listen as Myllisa Patterson shares how understanding your planner personality can translate into memorable experiences for your attendees. Uncover why knowing who you are at your core, doubling down on your strengths, understanding your weaknesses, and going beyond your comfort zone will deliver personal and relevant results for your audience; and learn how event technology can make all of this possible.
During the live session you'll learn:
How the six fundamental human needs inform personality
What data you need to power personalization
How event tech can create personal experiences for attendees
Speaker: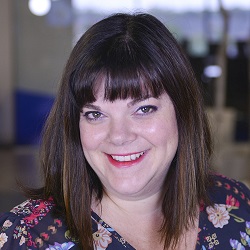 Myllisa Patterson
Director of Mid-Market Marketing Campaigns, Cvent
With 18 years of experience in communications and marketing, she's passionate about building long-lasting relationships between people and brands. A technical marketer at heart, she has a unique approach to combining new media channels with traditional marketing tactics that reach customers and prospects in a meaningful way. Quick to embrace new technology and digital tactics, she's also committed to empowering marketers and event professionals with tools and best practices to make their lives easier.
Sponsored by:

Register below: