Earn 1 clock hour toward your Certified Meeting Professional certification or re-certification in Domain A: Strategic Planning. For more info on how to get CE credits, click here!
Webinar live date: September 18, 2018 at 2pm ET / 11am PT
We all know that feeling of sheer panic that happens when our boss (or bosses' boss) asks for an update on the return we got from our last event. It's not that your event didn't succeed, but putting success into terms an executive understands can be a challenge. This webinar will arm you with the tools you need to show the value of your event at the next ROI emergency.
When senior execs are demanding bottom line numbers… don't pull the fire alarm and run. Grab your emergency ROI kit and take a deep breath. This webinar will arm you with what you need to show the value of your events for your next ROI emergency.
In this webinar you'll learn:
How focusing on your brand and using the right data can prove event value
How attendee experience impacts ROI
How to tell your event retention story
How to tie your events to pipeline and demonstrate ROI
Speaker: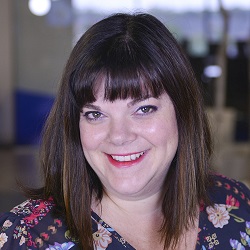 Myllisa Patterson
Director of Mid-Market Marketing Campaigns, Cvent
With 18 years of experience in communications and marketing, she's passionate about building long-lasting relationships between people and brands. A technical marketer at heart, she has a unique approach to combining new media channels with traditional marketing tactics that reach customers and prospects in a meaningful way. Quick to embrace new technology and digital tactics, she's also committed to empowering marketers and event professionals with tools and best practices to make their lives easier.

Sponsored by:

Register below: