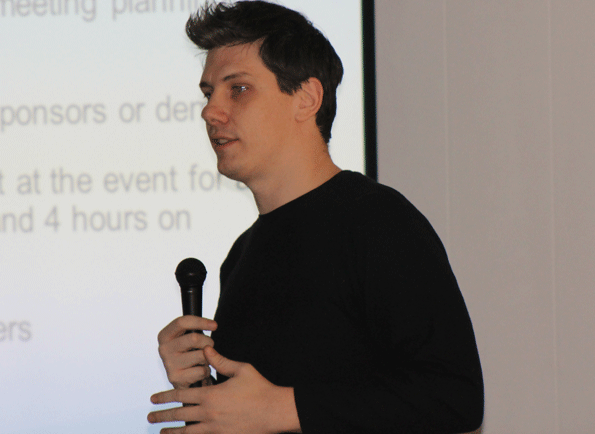 OkMercury, a software program that matches up conference attendees (for business purposes!) based on the algorithm used by the OkCupid online dating service took home first prize at #HackMPI, a 48-hour hackathon to create meetings-related technology tools.
Kyle Hillman, CMP, MPITechCon manager and
chair, welcomes the software dev
Register to view the full article
Register for MeetingsNet.com and gain access to premium content including the CMI 25 Listing, our monthly digital edition, the MeetingsNet app, live and on-demand webinars, and much more.