The thing about apps?  They're always changing and there are always new ones being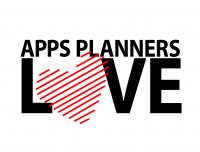 launched. Here's a collection of productivity, travel, and personal apps on our radar screen at press time.
Working With Your Team/Project Management
1. Asana: "teamwork without e-mail"
2. Trello: assign tasks and manag
Register to view the full article
Register for MeetingsNet.com and gain access to premium content including the CMI 25 Listing, our monthly digital edition, the MeetingsNet app, live and on-demand webinars, and much more.