This program has been submitted to the Events Industry Council for CMP Preferred Provider review.
Webinar live date: June 21, 2018 at 2pm ET / 11am PT
Planning and executing international meetings presents a multitude of variables and challenges that meeting planners do not encounter on the domestic front. Add the rapidly changing political, cultural, and economic environment to the equation and it is easy to see why a strategic plan is essential to assure success. Attendees will learn the "essentials" of international meeting management and how to maneuver through the ever-changing landscape to achieve meeting goals and enhance the attendee experience.
During this one-hour webinar, you'll:
Understand today's trends that impact international meeting management
Review key questions to include on your RFP process and specific negotiations and contract tips
Learn strategies for shipping, custom brokers, technology, and attendee pre-planning information
Speaker
Terri Woodin, CMP
VP Marketing and Global Meeting Services, Meeting Sites Resources
Moderator
Sue Pelletier
Content Director, MeetingsNet
Sponsored by: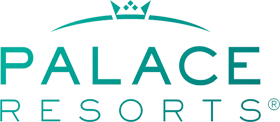 Register below: