At the Corporate Event Marketing Association Annual Summit, running July 12–14 at Hilton La Jolla Torrey Pines in La Jolla, Calif., a handful of first adopters will be following their conference schedules and getting notifications with a twist of the wrist. The association is the first to have an event app integrated with an Apple Watch.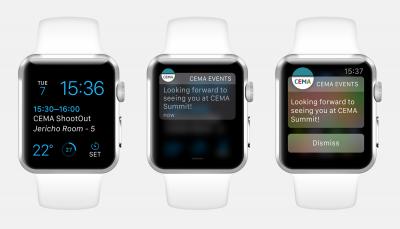 Jeff Epstein, d
Register to view the full article
Register for MeetingsNet.com and gain access to premium content including the CMI 25 Listing, our monthly digital edition, the MeetingsNet app, live and on-demand webinars, and much more.